Guatemala
Huehuetenango
Washed Process
whole bean
Our Guatemala Huehuetenango embodies complex coffee that we love as it shows you the range that coffee can have and it helps you discover new ways to taste and enjoy it. We recommend this as a pour over and take some time to think about what you are tasting as you enjoy this delicious coffee from Guatemala.
Tasting Notes: Floral, Black Tea, Complex
Origin: Guatemala, Huehuetenango
Processing Method: Washed
Elevation: 1600-2200 MASL

Roast Level: Light
Producers: ASPROCDEGUA
This is a single origin coffee and is labeled organic based on how it was grown / produced. It is not technically organic roasted coffee now as we are not a certified organic roastery.
The organization offers its members access to technical assistance and routinely provides services such as soil analysis, test farms, and social projects based on food security, education, and nutrition. The smallholders of ASPROCDEGUA are from several different municipalities within the area, including San Marcos, Cuilco, Colotenango, Santa Bárbara, San Sebastián Huehuetenango, Sipacapa, San Antonio Huisa, Cantinil Union, San Pedro Necta, Todos Santos, and Concepción Huista.
National Coffee Day Discount! 10% off automatically applies at checkout!
View full details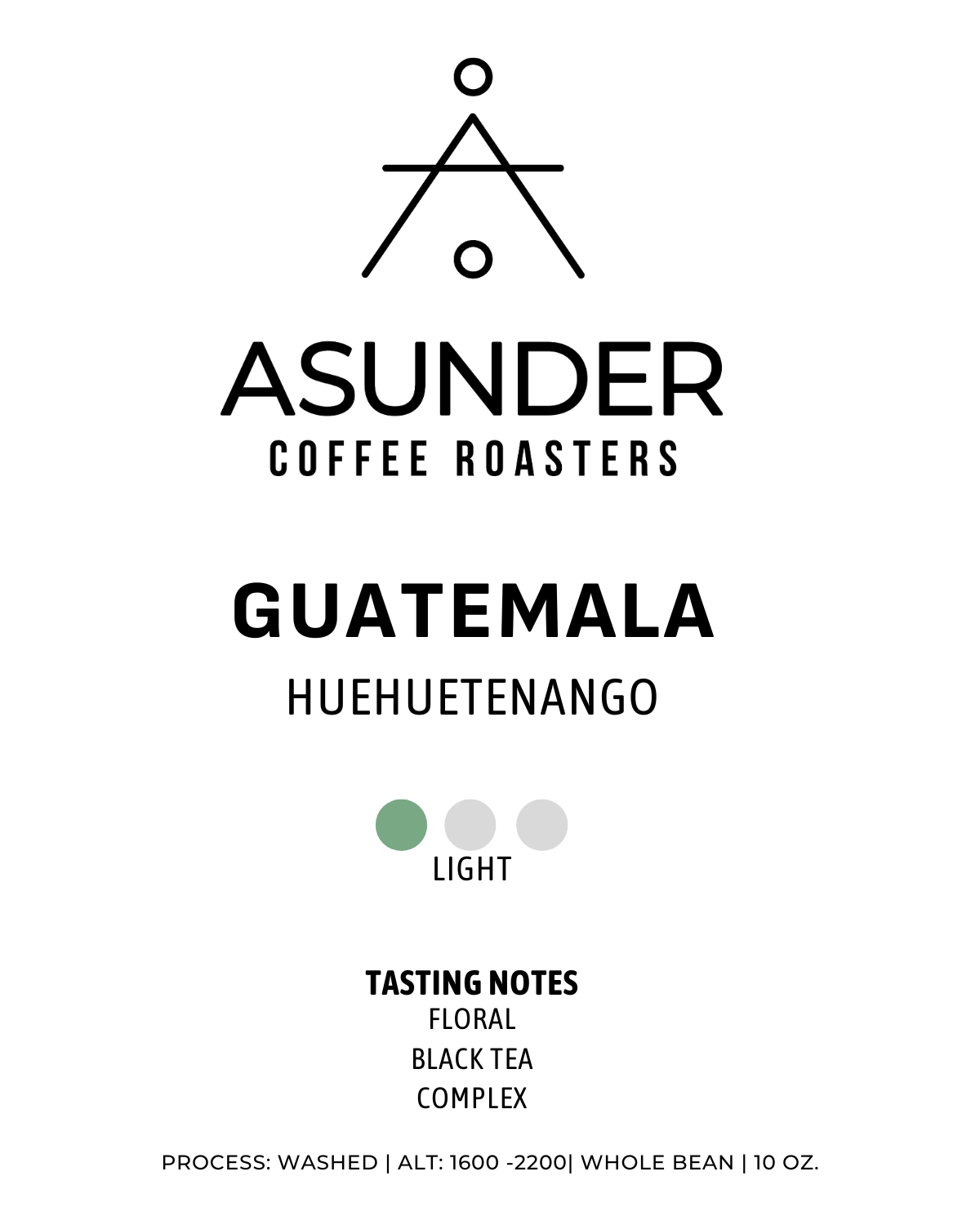 HIGH ALTITUDE
Coffee beans cultivated at higher elevations have more complex and nuanced flavors and aromas.
SINGLE ORIGIN
Single-origin coffees are all from the same region and normally the same farm / coop. This means you are more likely to get a flavor / aroma based on the origin and not a mix of flavors like you would in a blend.
WASHED PROCESSING
Wash processed coffee beans are dried after removal of the cherry skin, which results in a crisp, more consistent taste.